The Power of Knowing God
Lead by Pastor Adam
Starting Wednesday, October 7th from 6-7:30PM
Growing in your knowledge of God should be more than a casual pursuit; it should be a consuming passion.
Red Sea Rules
A Ladies Study lead by Jennifer Morehead
Starting Wednesday, October 7th from 6-7:30PM
The Red Sea Rules reveals that even in the midst of seemingly impossible situations God promises to make a way for us. His loving guidance will protect us through danger, illness, marital strife, financial problems, or whatever challenges Satan places in our path.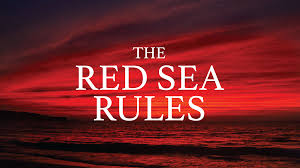 It may be hard for you to feel optimistic about the future right now. If you've lost a spouse, child, family member, or friend, you've probably found there are not many people who understand the deep hurt you feel. This can be a confusing time when you feel isolated and have many questions about things you've never faced before. GriefShare groups meet weekly to help you face these challenges and move toward rebuilding your life with God at the center.