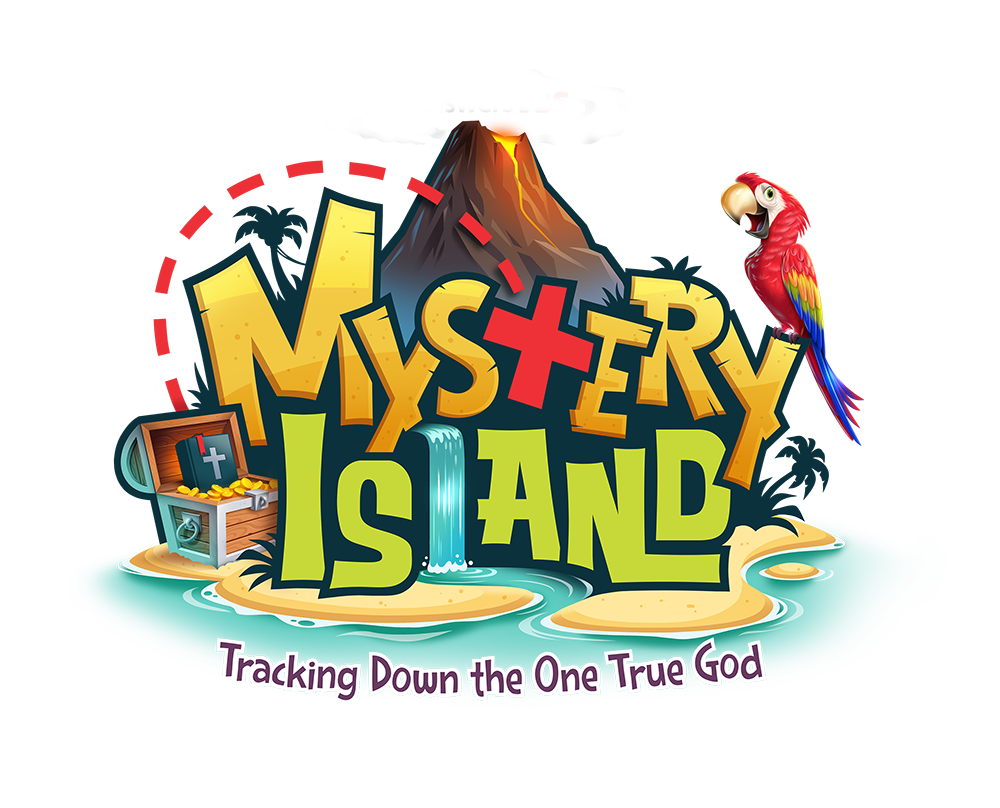 JOIN THE FUN IN THE SUN WITH THIS UNIQUE VACATION BIBLE SCHOOL PROGRAM.
Is there just one God? . . . Who is God? . . . What is God like? . . . Does God love me? . . . Can I know God?
Our kids grapple with questions like these every day. At Mystery Island, we'll uncover the truth about our Creator God! There's a sea of confusion about who God is and what he's like, so we'll track down the one true God and learn how amazing he is through the pages of Scripture.
Mystery Island VBS is packed with teaching that connects the Bible to the real world and gives kids a better understanding of our awe-inspiring Creator and the salvation he offers through Jesus Christ.
Each day, kids will learn more about one of God's amazing attributes (great, almighty, ruler, Emmanuel, trustworthy) and how that applies to their lives.
Grab your sunscreen and get ready for a taste of paradise as you track down the one true God at Mystery Island!
---
Ages
WestVBS is for children who are 3 years of age all the way up to rising 6th graders. Kids will be placed in groups according to their age for the WestVBS experience.
---
Drop Off
Drop off will be from 4:45 – 6:00pm. On nights that weather permits, we will have drop off outside in front of the Family Life Center. If weather is inclement, we will have drop off inside. Entry will be through the front office doors of the Family Life Center. Parents MUST bring their children through check in each night. You will receive a "Guardian Receipt" that you will need during Pick Up.
---
Pick Up
Pick up will be a car-rider line style system. Entry to the line will be on Bost Street and will lead into our rear parking lot. Signage will be placed outdoors for directional purposes. The line will proceed up the hill between our FLC and Children's Ministry Building. Attendants will be stationed in the rear parking lot to direct the line and call your children to come outside for pick up. You will need the "Guardian Receipt" you get during Check In for Pick Up
---
Family Night
Thursday night (7/16) is Family Night! Come to WestVBS with your children for food, fun, and performances by your kiddos. Family night begins at 6pm with a family meal, then the final WestVBS ceremonies are to follow. We look forward to seeing you!
5:00 pm – 5:45 pm
Dinner
Dinner will be for your Children and WestVBS Staff only
5:45 pm – 6:00 pm
Kickoff Rally
6:00 pm – 8:00 pm
WestVBS
Crafts, Music, Games, Small Group Time, etc.