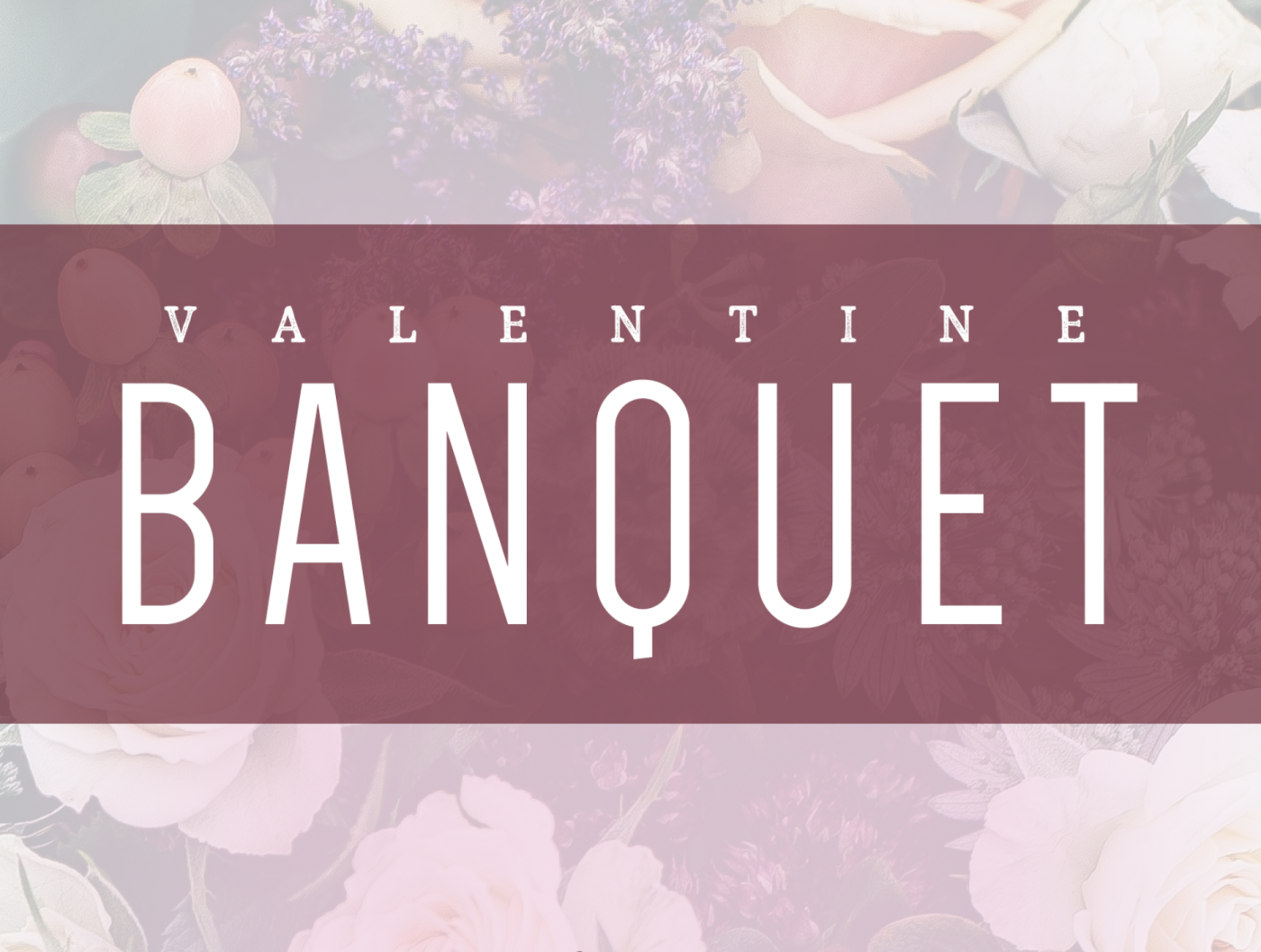 Valentine Banquet
Join us at Tiffany's at the Boardroom on Sunday evening, February 10 at 5:30 for West Albemarle's Valentine Banquet. This banquet is for anyone wanting a night out on the town. Whether you are young, old, married, or single, we want you to come and enjoy this evening.
The menu for the evening is Ribeye Steak or Parmesan Crusted Chicken with Salad, Sides, and Dessert.
The cost for the meal is $20 per person, and payment will be taken at the door. Please RSVP below letting us know how many you have coming, and what main course you would like to have.
Childcare will be provided at West Albemarle, so if you have young children, you can drop them off at the church before your arrival.